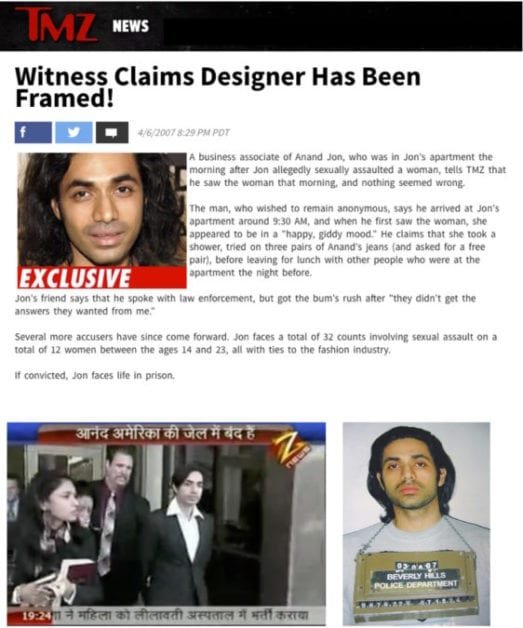 A business associate of Anand Jon, who was in Jon's apartment the morning after Jon allegedly sexually assaulted a woman, tells TMZ that he saw the woman that morning, and nothing seemed wrong. The man, who wished to remain anonymous, says he arrived at Jon's apartment around 9:30 AM, and when he first saw the woman, she appeared to be in a "happy, giddy mood." He claims that she took a shower, tried on three pairs of Anand's jeans (and asked for a free pair), before leaving for lunch with other people who were at the apartment the night before.
Jon's friend says that he spoke with law enforcement, but got the bum's rush after "they didn't get the answers they wanted from me."
Several more accusers have since come forward. Jon faces a total of 32 counts involving sexual assault on a total of 12 women between the ages 14 and 23, all with ties to the fashion industry.
If convicted, Jon faces life in prison.