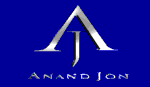 New York based young designer Anand Jon is noted for "functional luxury", modern exotica and his visionary incorporation fine art into fashion, "Animae: Goddesses& Doormats Part-1" is part of a series Anand Jon is showing over the next few seasons; highlighting the sensational woman who have often determined the course of style …quite possibly more.
There is a playful yet metaphysical thread in all his creations, The Spring 2k3 collection juxtapositions two extreme perceptions of women as quoted by Salvador Dali's surrealism and explored by other turn of the (last) century pioneers such as Dr. Carl Jung's reflections on Animae, the missing void of the Feminine psyche manifested creatively or destructively. For this season Anand Jon selected the courtesan double agent spy Mata Hari, among the most lusted after womenin history, lending to the look of Espionage Chic. She can be credited among the first (to successfully) combine the eastern with western styles and embodied a trans cultural fusion of French – IndoChine.
Often termed "the best kept secret in high fashion" with Anand Jon, there is always more than meets the eye or touch.Born , 27 years ago in Kerala, South India, Anand Jon was deeply influenced by his Grandmother and master Artisans taking up painting, sculpting and fine jewelry/ fabrics as forms of expressions. At 17 he started schooling at the Art Institute and went on to Parsons in New York City. Since graduating in 1998 with a double degree in Communication Design and Fashion Design; Anand Jon has steadily ascended launching his Spring'99 debut Amazone, embraced by the who's who of Royalty, Society and Celebrity. Anand Jon approaches Spring 2k3 wrapped in the beauty of delicate Solstiss Bucol Lace, double sided satin silks, sexy de stressed lambskin leathers and opulent hand worked exotic fabrics that capture the intrigue of Mata Hari.