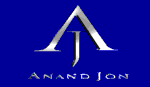 Anand Jon took New York Fashion Week by storm with a packed house of over 500 guests at the Metropolitan Pavilion.  The event premiered Anand's Spring 2007 line ALCHEMISTE, which featured his ready-to-wear jeans line Jeanisis.  Guests including Patrick McMullan's son Liam, Luigi Tadini and America's Next Top Model Nnenna rocked the runway in support of Jon.  Former Lost star Michelle Rodriguez and Project Runway's Tim Gunn joined Sanjana Jon, Cody Franchetti, Nick Raynes, Marissa Bregman, Anna Blanca, Mike Latham, Michèle Gerber Klein, Shashi Abraham, Jill Zarin. Dr. Eric Berger, Allison Weiss-Brady, Dustin Higgins, Julie Hayek, Krista Kennedy, Dr. Eric Berger, Jill Zarin, Jocelyn Berker, Justin Stiver, Emma Snowdon-Jones and Mark Langrish at the show.  Although unable to make it on to the runway for the show, Anand Jon's six-month-old panther Maya was watching from backstage.
ALCHEMISTE: The Anand Jon Spring 2007 collection is inspired by metamorphosis and the quest of transformation.  On a literal level, it is the age-old quest of turning base metal into gold.  In reality, it is but a metaphor of man's desire to become immortal…godlike…flesh to the spirit.  The Blue Lotus, a symbol prevalent in Anand's latest collection, is one of perfection as the lotus blooms even in the muddiest of waters, representing man's potential to divine manifestation in the chaos of the mundane world.
This latest line explores transformation through the use of lush colors such as deep blues, bright and sensual pinks, and the extensive use of see through fabric and beading.  The procession of clothing brought the viewer from the basic, with clean open lines, to the exotic, with heavy draping and hooded tops and gowns. Jeanisis is the first full Anand Jon ready-to-wear line of premium Japanese denim intertwined with intricate handwork of Indian design and the cutting edge style of Los Angeles to create a truly international blend.
Anand Jon developed a passion for the human form and items to adorn it, metals & fabrics. Growing up in South India under the tutelage of master artisans and his grandmother, he developed a deep involvement in the Yogic disciplines that set a metaphysical, yet playful, flavor to all of his creations.