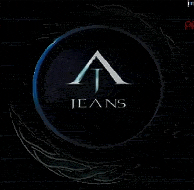 Besides a critically acclaimed fit, form, and structure there are special trimmings and funky styles. Layers on the jeans slide on and off to form individual items – one style has a layer that slides off the leg to create an impromptu accessory bag (part of AJ Accessories with UCCLE designs sleek handbags and adornments) While collaborating with Psiclops on Art direction. A special segment of Hybrids combining Knits, Luxury laces (Solstiss) and leathers with Denim is on the horizon. Some of the AJ Jeans Collections also have hand painted segment of Couture Jeans.
Already seen on the "IN" celebrity crowd from Starlets to Society and the IT girlS, stars such as: Lydia Hearst, Amanda Hearst, Paris Hilton & Nicky Hilton, Mya, Tara Reid, Padma Lakshmi, Jaide Barrymore, Bruce Springsteen, Marisol Thomas & Rob Thomas.
Scheduled to debut at the end of the year as part of the designer's official launch into the ready to wear world, ANAND JON JEANS & AJ JEANS is a total amalgam of the east and the west, ancient wisdom with Modern Technology, Exotica & Mainstream…juxtapositions that embody the Anand Jon lifestyle.