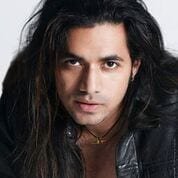 American celebrity fashion designer Anand Jon was born on November 28, 1976, in India. Determined to succeed as a fashion designer he moved to the U.S. at the age of 17, hoping to realize his dreams and build a career in the fashion industry. He arrived in America through an international scholarship program from the Art Institute of Fort Lauderdale where he studied fashion but only for a while. After a few semesters, he was transferred to the highly acclaimed Parsons New School of Design, from where he graduated in 1998 with a degree in fashion design and communication. His original luxurious designs in which he experimented with fine art and fashion, attracted the attention of the right crowd and led him to America's Next Top Model. In the spring of 1999, Anand Jon launched his debut clothing line and got featured in some of the nation's most elite fashion magazines. His innovative use of traditional, Indian-influenced fabrics, combined with unique bead patterns, as well as his intricate embroideries, distinctive use of color and rich aesthetic attracted the attention of some high-profile celebrities and helped him establish himself as an international Brand.
Anand Jon cemented his status as a visionary fashion designer and became even more popular, showcasing his fashion line dominated by gold embroidery on international prestige fashion shows. His creations quickly got sold at exclusive stores, and Anand Jon Alexander was listed by Newsweek as one of the hottest new designers to watch. He was also recognized for moving the fashion boundaries and was even given the title of cultural ambassador. Forming alliances with fashion talents across the world, additionally helped him became one of the most demanded fashion designers. In a relatively short period of time, he took Hollywood by storm and penetrated America's luxury markets. He is best known for his luxurious, unique designs, often inspired by the exotic Eastern cultures.
His exquisite luxury designs helped him get to the top 12 new fashion brands of the future. Anand Jon won the SASA Award for a breakthrough in Arts and Business, and after a while, he created his first handbags and fine jewelry line. The rising star was also chosen as the winner of the prestigious Fashion week of America's International New Star" Designer Award and was named "Best New Designer" by the People's Choice Award. Anand Jon was influenced by both the exotic East and the modern West, which resulted in dramatic and intricate collections, worn by celebrities and even royalties. Due to his remarkable evolution, he was regularly featured in fashion magazines. His transcendental yet modern creations which reflect a unique balance of exotica, art, and technology continue to impress the fashion world.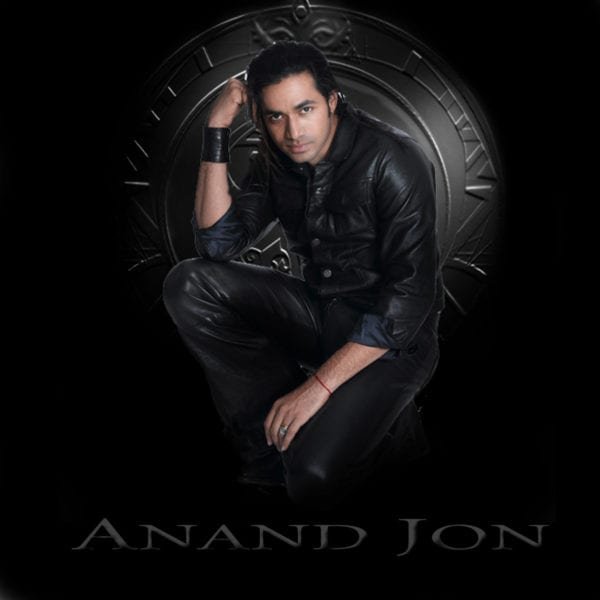 Jon came of age as a self- described party boy in Miami in the 1990s. That celebrity-studded culture, where he met and befriended the late designer Gianni Versace, helped inspire and shape his career in fashion. "Miami was hot then, it was like SoHo, so you got to know everyone fast, and I just became a part of it," he says. The South Indian-born, Parsons-trained Jon launched his first line at New York Fashion Week in 1999 and has gone on to dress the likes of Paris Hilton (who has modeled many of his clothes on the runway), Janet Jackson and Bruce Springsteen. His sexy, intricately beaded gowns have been sold at upscale department stores like Bergdorf Goodman and Henri Bendel.
Beginning this spring, Jon, 30, is bringing his elaborately styled clothing into the mainstream. His new denim line, Jeanisis, priced from $180 to $340, will be sold in boutiques like Atrium in New York and On Sunset in Los Angeles. Like his other designs, the jeans are a clear reflection of his Indian heritage (he lived there till he was 16). They are embroidered and hand-painted with symbols of snakes, flowers and eagles–some of which are boldly positioned near the crotch. "There is a humor, but also a sexuality to it," says Jon. "It's something that we haven't seen before, and that's why we love it," says Angilina Everett, owner of Kush, one of the Los Angeles shops that will carry the new line. Unlike many of the low-slung denim lines so popular today, his run a bit higher at the waist and are more flattering to women with curves. That's why he's expecting them to appeal to women in their 20s, 30s and 40s. "A lot of designers design clothes that only look good on certain Hollywood shapes," says Shauna Stein of On Sunset. "But he designs clothing that could go on a variety of body shapes."
This spring, Jon will also be stepping out from behind his sewing machine and going before the camera. He's starring in a reality TV show that he's developed for VH1 with his friend and "Lost" star Michelle Rodriguez, in which cameras will shoot his daily life as a designer and socialite. He's also taking a stab at acting, portraying a bad-boy Indian fashion designer in an upcoming 􀁹lm by "Bend It Like Beckham" director Gurinder Chadha.
His latest plans go along with his desire to transcend fashion. Versace, he says, was an inspiration because he was "more of a cultural phenomenon than a designer." Ideally, Jon would like to make an impact beyond the catwalk and the red carpet. "I know ultimately I'm just a glorified tailor," he says. "But as in any profession, if you're a gloried tailor with a purpose, then the sky's the limit."Read the whole article at NewsWeek.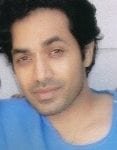 Anand Jon Alexander descends from a close-knit family of revolutionary scholars and freedom fighters who embraced Mahatma Gandhi's policy of "Ahimsa," non-violence resistance to liberate India from colonial rule and secure personal freedom to the people. Raised by a single mother and taught peace and caring by their grandparents, Anand and his sister, Sanjana, learned reverence for all religions values and lifestyles. This is evident by their charity work, which includes the AIDS Awareness Tour with Miss Universe, tsunami relief and The Nature Sanctuary refuge for tigers and other exotic animals. As a youth in India, Anand Jon was a nationally ranked sub junior tennis player but chose to follow his true passion: Art.
He won prestigious awards and recognitions for his creativity. Once Anand Jon came to U.S. in the early 1990s on a scholarship to the acclaimed Parson's School of Design, his artwork was featured at the New York Art Academy and Sothebys. Anand Jon met Giorgio Armani and Gianni Versace who inspired him to bring his artistic flare to the high fashion world. Anand Jon used his Indian heritage to create a 'Kama Sutra – Indo Chic sensuality' design style that ultimately brought him acclaim in the fashion industry and celebrities to his shows. Anand Jon was featured on "America's Next Top Model", VH1, E! and MTV.
Newsweek Magazine included Anand Jon in their "Who's Next" for 2007. He won "Rising Star" awards including "Best New Designer" (Fashion Week of Americas in 2003) and "Designer of the New Year" at the Vancouver Fashion Week. Next came Wall Street funding and Anand Jon had become fashion's rising star.
AWARDS, HONORS, & CREDENTIALS
Apart from being the winner of the prestigious Fashion week of America's International New Star" Designer Award in the year 2002-'03, Anand has also won several acclaimed awards, honors and credentials such as
Asia Society Guest of Honor 2004, Asia on my mind.

Winner of Peoples Choice Award "Best New Designer"2002, Dans Papers

Winner of SASA 2004 Award for breakthrough in Arts and Business.

Indian-American Kerala Cultural & Civic Center Outstanding accomplishment Award 2002

Selected Top 12 new fashion brands of the future in the world by In Style Europe 2001-2002.

Parsons School of Design official Jury starting 2004.

Helping Hands Charity with M Night Shyamalan, Anand Jon & Ms Universe'03 Amelia Vega

Selected by A Magazine as among the Top 21 Asians to watch out for in the 21st century

Selected as one of the 25 "Faces of the Future" leaders of the new millennium by India Today.

Selected for the prestigious NYC 2000 by Mayor Guiliani among the top 70 designers in the world

Picked as one of the Top looks of the Millennium /NYC 2000 – Oprah Winfrey show "Oprah"

Official International Spokesman for CARE International children's charity

Judge for Miss India 2002

Judge for FEMME 2003 with FUBU & E!'s Leon Hall

The Shakespeare Theater (Hamptons, the Peter Beard mansion) Costumes by Anand Jon '01

Special Host of Iceland Fashion Week (with Patricia Fields of Sex & the City/ HBO), MTV Asia, MTV.

Selected to be the official host (co hosted by Ms Universe 2003 and Michelle Rodriguez) of the US ARMY/USO July 4th 2003 celebrations at Fort Dix, NJ.

The Fashion Group Int'l, Member NYC 2003 selected / sponsored by Margaret Hayes, President of FGI.

Profiled designer in Tyra Banks, America's Next Top Model, 2003.

Selected to co-host the first ever MTV Asia Fashion awards 2003.

Picked on ABC & A &E "American Royalty" series as the "It Designer" who launches "It Girls" featuring Amanda &Lydia Hearst, Paris & Nicky Hilton, Ivanka Trump. Lauren Bush(other "It Makers" included Richard Johnson / Page Six, Patrick Mc Mullan and Michael Musto of Village Voice)

Runway features debuts of Amanda Hearst, Michelle Rodriguez, Mya, Izabella Miko, Ananda Lewis, Princess Olivia of Spain, Max Tucci the Count of Florence and featured Paris Hilton, Nicky Hilton, Lydia Hearst.

Selected as one of the "Sexiest South Asians in America" Bibi 2004

Listed in Newsweek's "Who's Next in 2007?" (read more)

Selected by Newsweek as one of the most successful South Asians in the world 2004.

Selected in the NR Eyes 50 most Influential Indians in the world (Book and TV series) 2004

Was placed in PaperMag's "The 10 Biggest scandals that Rocked Downtown since the 70's" (read more)
Was selected in the WMagazine's "Fashion Scandals of the past 40 years" (read more)
Was the center of attention in NYPost's "Designer Rapist Anand Jon Still has 48 sex-attack counts dropped, still faces 54 years" (read more)
Perez Hilton wrote that "Designer Anand Jon gets mini victory in court" (read more)
Was featured in NewYorkSocialDiary's "Designing for a higher cause" (read more)
With such a long list of credentials and a rising career, everything was going his way until a fateful day in 2007 when he was convicted for count of forcible rape, an attempted kiss, touching on the thigh (sexual battery) by the Los Angeles court even though the evidences were in his favor. Anand passed the lie detector test and a negative rape kit. This was a real TRAVESTY OF JUSTICE. Presently Anand Jon is kept at the Riker's Island jail in New York waiting for his fresh trial, fighting against the odds of injustice meted to him.
Let us join hands in voicing our views against this injustice and let TRUTH behold!